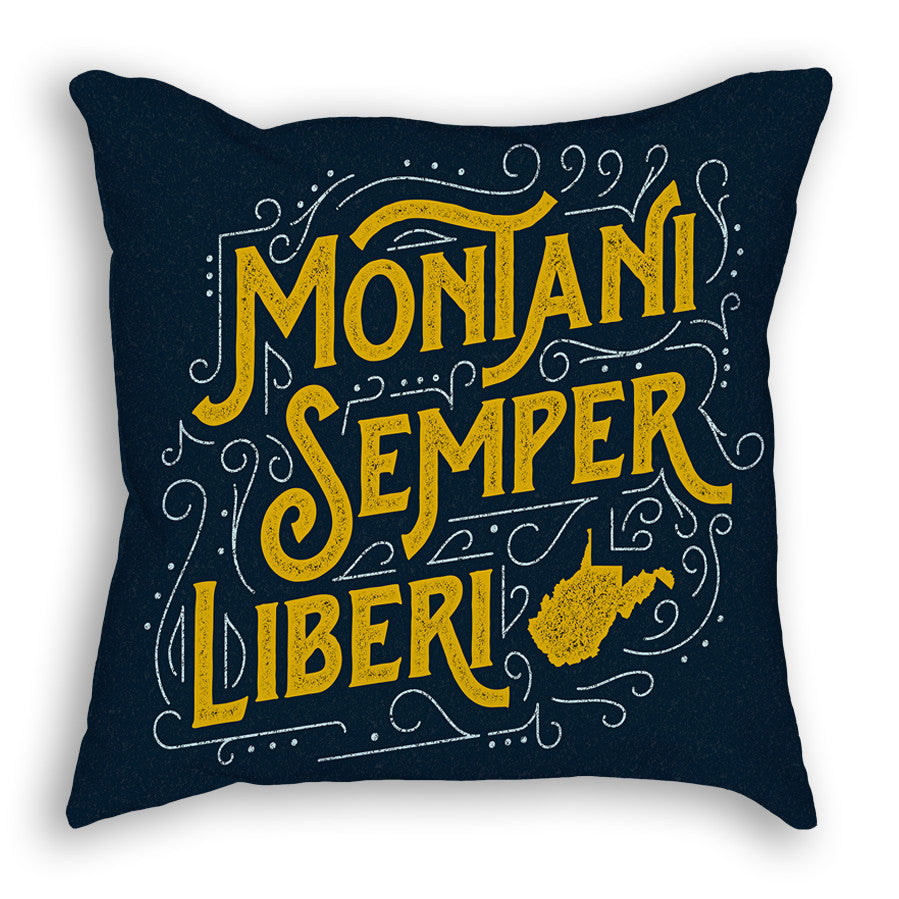 Montani Semper Liberi Pillow- Blue & Gold
$ 32.00
Our state motto, big and bold for all to see- right there in your living room. This design is exclusive to MountainProud.com; you can't find it elsewhere.
These throw pillows are 100% made - cut, sewn and printed - here in America. A pop of color plus our West Virginia-centric design is a practical object for any lifestyle. Price includes both the printed pillowcase and inside pillow.
PLEASE NOTE: this is a print-to-order item, and takes a few extra days to produce and ship.
18x18 inches
80% polyester / 20% cotton fleece
Soft and durable
Individually cut and sewn in LA
Double sided print
Concealed zipper
Machine washable
Pillow insert included (handwash only)
Resilient polyester filling retains shape